Today, iSpeech and Cobra Electronics announced a partnership that will have DriveSafe.ly functioning through Cobra's CB Radios and Marine products. This feature is available to those with BlackBerry and Android phones, with Cobra products that are Bluetooth-enabled. This partnership will expand the usage of DriveSafe.ly in the effort to reduce distracted-driving. Demos of the products in action will be available at the CES show in Las Vegas, from January 6-9. For additional information, visit the following link:
http://www.benzinga.com/pressreleases/11/01/n749200/cobra-and-ispeech-announce-partnership-to-enable-drivesafe-ly-text-and-e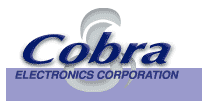 This entry was posted on Tuesday, January 4th, 2011 at 6:58 pm and is filed under News. You can follow any responses to this entry through the RSS 2.0 feed. You can skip to the end and leave a response. Pinging is currently not allowed.